Auckland Live Pick & Mix: Fresh out of the Box
Sat 13 Apr 2019, 10:00 am
Sat 13 Apr 2019, 11:00 am
Sun 14 Apr 2019, 10:00 am
Sun 14 Apr 2019, 11:00 am
Dance, Conferences Workshops Classes, Children, Free Entry Event
Age recommendation 3-12 years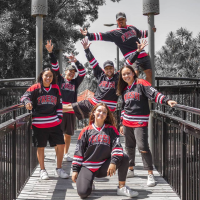 Get ready to bust a move!
Grab your dancing shoes and prepare to tear up the dance floor with Freshmans Dance Crew! Set to a range of hip hop and R&B beats, join us for a dance show extravaganza guaranteed to get you grooving with the help of music, excitement and a bit of laughter.
Workshop: Join the Fresh Movement choreographers as they teach you a few moves that'll impress all your mates!
There's something for everyone at Pick & Mix so come along and be entertained! Age recommendation 3-12 years.
For more info and bookings: www.aucklandlive.co.nz/show/auckland-live-pick-and-mix-freshmans-dance-crew
Event Dates
Sat 13 Apr 2019, 10:00 am
Sat 13 Apr 2019, 11:00 am
Sun 14 Apr 2019, 10:00 am
Sun 14 Apr 2019, 11:00 am