Auckland Masterclass - Footnote New Zealand Dance - Hemispheres
2 days ago, Sat 16 Feb 2019, 02:00 pm
2 days ago, Sat 16 Feb 2019, 03:30 pm
Wellesley Studios
113-115 Wellesley Street
Auckland
Dance, Conferences Workshops Classes,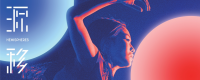 With support from the Confucius Institute and DANZ, Footnote New Zealand Dance brings you a masterclass which delves into the choreographic world and movement language of Mass Solitude, choreographed by Sarah Foster-Sproull for Hemispheres.
A collision of artists from both sides of the Pacific Ocean: Hemispheres is an impressive international collaboration between Footnote New Zealand Dance and Guangdong Modern Dance Company. Hemispheres showcases the technical mastery of detailed movement that is a signature of Chinese dance companies, with the powerful physicality that New Zealand dancers are renowned for across the world.
DATE: Saturday 16th, 2-3.30pm
WHERE: Wellesley Studios
COST: $10
TO REGISTER please email Anita Hunziker anita@footnote.org.nz (places will be limited)
Learn more about Hemispheres here -
http://footnote.org.nz/whats-on/