Artistic Planning Manager - RNZB
Wed 22 May 2019, 09:00 am
Fri 07 Jun 2019, 05:00 pm
Performing Arts, Management
Applications close 7 June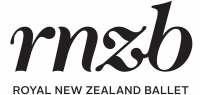 Artistic Planning Manager
The Royal New Zealand Ballet (RNZB) is a company of dynamic dancers from diverse backgrounds and presents an eclectic repertoire of classic and contemporary works both across the country and beyond New Zealand shores.
An exciting opportunity has arisen within our Artistic team for an Artistic Planning Manager. In this role you work closely with the Artistic Director and her team supporting the artistic vision of the RNZB.
You will work closely with the Dancers, administering the recruitment process and providing induction and pastoral care ensuring they are well supported throughout their careers at RNZB. You will manage the health and wellness programmes in place for Dancers, support the contract negotiation process with guest choreographers, artists, musicians and designers and support the Artistic Director and Executive Director to realise commercial opportunities. You will support the budget management and repertoire planning processes.
To be successful in this role you will need to have an in-depth working knowledge of the performing arts sector, preferably with a strong background or interest in ballet. Your relationship management skills will be exceptional and you will be highly organised and comfortable working in a fast-paced agile environment. You will be experienced in contract preparation and working with budgets and display high levels of emotional intelligence and flexibility.
Working at RNZB is hugely rewarding. If you love the arts and working for a high performing organisation excites you, this could be your dream job.
This is not a touring role and will require you to keep the home fires burning while the company is on tour.
Applications close Friday 7 June 2019