Artist Liaison Assistant - Auckland Arts festival
Sun 24 Nov 2019, 12:00 am
7 days ago, Thu 05 Dec 2019, 05:00 pm
Music, Arts Culture, Gigs Concerts, Performing Arts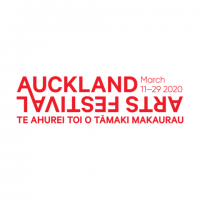 AAF is seeking an Artist Liaison Assistant to help us welcome and support artists from around the world at the Festival.
You will work closely with the Artist & Logistics Manager to ensure itineraries are accurate; assist to circulate information to our visiting artists and companies, and compile and deliver passes, per diems, riders and packs across the Festival dates.
Desired skills include being an excellent and friendly communicator with great attention to detail, and the ability to work well in a team and under pressure in a busy festival environment.
An understanding of Tikanga Māori is an advantage in this role as you will help to coordinate the Festival's Artist Pōwhiri.
This position is part-time from 13-31 January, and full-time from 3 February to 3 April 2020.
Click here to access the full Position Description
Job opportunites at Auckland Arts Festival
How to apply
To apply send a cover letter and resume to hr@aaf.co.nz by Wednesday 4 December 5.00pm. Only applicants with the right to work in NZ may apply.