Activate 2019 - Performance and Workshop with Unitec Dance
Mon 05 Aug 2019, 09:00 am
Fri 06 Sep 2019, 03:00 pm
Dance, Conferences Workshops Classes, Education,
Free to Auckland Secondary Schools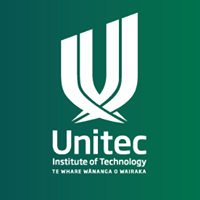 Unitec Dance presents ACTIVATE 2019 – PERFORMANCE & WORKSHOP
WATCH –MOVE - CREATE Engage directly with the future of dance in Aotearoa.
HOW DOES ACTIVATE WORK? Activate is designed to be delivered during school hours.
DATES: Touring in Term 3, 5 August - 6 Sep 2019
COST: Free to Secondary Schools in Auckland
There are 3 workshop options to choose from:
A) Performance (20 minute show) followed by Repertoire (learn the moves from the show!). Delivered in a single session over 50 minutes.
B) Choreographic workshop (learn how pre-professional dancers create movement). A separate session of 50 minutes which follows session A.
C) Performance, Repertoire & Choreographic workshop. Covers content of A and B. Delivered in a single session over 90 minutes.
Workshop series can be tailored to accommodate students across Year 9-13 and feed directly into curriculum outcomes in both choreography and performance.
BOOK: To book your school complete the booking form: https://forms.gle/C8vjuFXsdxfJF9Ew8
For more info email the Unitec Dance Team at pasa@unitec.ac.nz