Acro Dance Course
Mon 08 Oct 2018, 09:00 am
Tue 09 Oct 2018, 06:00 pm
Anita's Dance Academy
8 Kind Street Upper Hutt
Wellington
Professional Development, Education, Performing Arts
Registration closes 20 September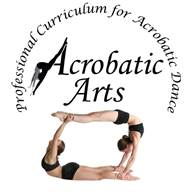 We are bringing an exciting and unique opportunity to become a qualified AcroDance teacher and provide safe and certified classes at your studio. We are organising the teacher training course in Wellington.
Last chance in this region this year!
October 8th - 9th
9am - 6pm both days with a 45 min lunch break
Location: Anita's dance studio, 5 King Street, Upper Hutt. Wellington
This is the level 1 course, designed to cover primary level to level 6.
Please register by 20th of September 2018 by clicking below
https://www.acrobaticarts.com/#/page/teachers_exam/15/269
Learn proper placement and technique for foundations of AcroDance, learn proper spotting techniques and basic anatomy, AcroDance transitions and lesson planning.
The Acrobatic Arts Teacher Training and Certification program is designed to teach dance educators how to safely and effectively instruct AcroDance in the dance studio.
Dance teachers are not required to perform AcroDance skills to complete this course, but are required to learn how to spot effectively and safely in order to become certified.