AV operator - Movement of the Human AUSTRALIA tour 2020
Sun 23 Feb 2020, 12:00 am
7 days ago, Tue 31 Mar 2020, 05:00 pm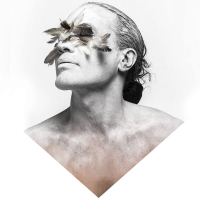 Movement Of the Human are looking for a crew member for the tour of Meremere for a short trip to Australia. You will be primarily be responsible for AV implementation and operation. There will be 5 shows. The tour will begin on the 15th August and finish on the 22nd August. There will be a training session organised with our designer Rowan Pierce prior to the tour that will be arranged to work around available schedules. In this session you will be Woking on a small scale model of the set to learn cues and to understand what material requires lining up in the space. We will not be rehearsing with the actual set until we hit Australia.
The role will include implementing Rowan Pierces existing AV design in the venue and managing all AV requirements as well as operating for each of the 5 shows. Operation includes AV and SX cues. The show uses 2 projectors. The design is run through Q-lab You will be working alongside a great but small team including Rodney Bell - the central performer of the work, Ruby Reihana-Wilson who will be implementing and operating the lighting design and Eden Mulholland on sound and who performs live performance. We will be picking up most of the AV Gear in Australia, and there will be some tech support locally at the festival .
The show is a live dance documentary delivered by Rodney Bell it includes a guest dancer. There will be 7 of us on the road. We are after someone who is keen to muck in with the team and help with load in and pack out - we are a team of collaborators so sharing the load of tasks required to deliver the show is important. The role will also include managing some simple AV output for a presentation and pitch that we will be doing on the 18th. Check out reviews and the show details at http://www.movementofthehuman.com/artists#/meremere.