AUTONOMY - Momentum Productions
View all Dates
Sat 24 Oct 2020, 06:30 pm - 7:30pm

Raye Freedman Arts Centre
Auckland
Sun 25 Oct 2020, 08:30 pm - 9:30pm

Raye Freedman Arts Centre
Auckland
Dance, Contemporary, Hip Hop, Auckland Region,
Wheelchair access, Accessible toilets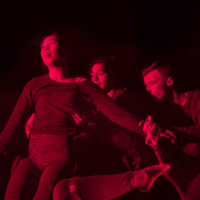 After a sold-out season last year with SOUNDSCAPE Momentum Productions presents their brand new show, AUTONOMY. With incredible choreography from Kayla Paige and Andrew Cesan, as well as completely original music production, this show is bound to have you on the edge of your seat. Fusing contemporary, hip-hop, urban movement and modern, Momentum brings you an entertaining night out with some of some of New Zealand's most diverse young dance entertainers. "Hot, active and engaging" (Theatreview)
Links: Book Tickets Now!
Event Dates

Auckland
Raye Freedman Arts Centre

Sat 24 Oct 2020, 06:30 pm
Sat 24 Oct 2020, 07:30 pm

Auckland
Raye Freedman Arts Centre

Sun 25 Oct 2020, 08:30 pm
Sun 25 Oct 2020, 09:30 pm