2020 Toi Pōneke Dance Residency
Thu 23 Jul 2020, 09:00 am
Fri 14 Aug 2020, 05:00 pm
Applications Close 14 August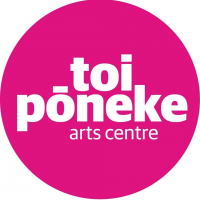 Toi Pōneke Arts Centre are pleased to announce the 5th annual Dance Residency, with a call for submissions.
residency dates
1 September 2020 – 20 March 2021
what's on offer
With support from Toi Pōneke, two successful choreographers and one emerging producer will undertake a 5 week residency, which will culminate in a double bill production at NZ Fringe.
The successful candidates will have access to the Toi Pōneke Dance Studio and mentoring support from dance Industry professionals for the development of new work. A choreographic mentor and a producer mentor will be provided for 3 sessions for the production.
Each recipient will be provided with a stipend of $1750.00 to help support them during their 5 week rehearsals process. The production will receive a grant of $2,250.00 to cover production costs at the NZ Fringe. Toi Pōneke also covers the cost of a Phantom Street Poster campaign to market the show, valued at $1000.00.
At the completion of the residency the successful choreographers and producer will be required to provide a report on their residency to Toi Pōneke.
eligibility
Applicants must be:
New Zealand citizens or permanent residents.


Wellington based choreographers or emerging producer. Preference will be shown to candidates that propose projects that are innovative and to a professional standard.


Currently residing in Wellington City*, and intending to live in New Zealand for at least one year after they complete the residency.


*Wellington City based New Zealand citizens or permanent residents. You must provide evidence that you have lived in Wellington City on a semi-permanent basis over the past 3 years. And you must have a current Wellington City address at the time of application. If you are shortlisted you will be required to verify this address and your NZ residency status.
application dates
Applications close 14 August at midnight.
The successful candidates will be announced Wednesday 26 August 2020.
assessment
An independent panel appointed by Toi Pōneke Arts Centre will select the successful candidate.
Selection criteria will include:
A specific rationale for wishing to be the Toi Pōneke dancer/emerging producer in resident.


The quality and significance of the proposed dance work.


Ability to develop networks and work collaboratively.


terms and conditions
Successful applicants will be required to sign the Toi Pōneke Dance Residency Agreement before any payments are made.
how to apply
Applications will include, in this order:
A filled in application form - click to download Word document


A CV and a 250 word biography and a photograph of the applicant.


At least 3 images of recent work that reflects your practice. Images should reflect how your work has been presented in performances and/or events you have worked on.


Video examples of your work. (choreographers only) Please post these examples online, and provide links within your application form.


Written rationale, to include the following:


Concepts and physical, technical ideas for the work. (choreographers only)


A brief marketing blurb about the show (150 words) (choreographers only)


Describing what the audience will see or experience?


A brief statement about the potential outcomes of this residency and what receiving this opportunity would mean to the applicant.


Please do not send multiple emails or messages.
Please combine all of your documents into one PDF.
To apply, upload your PDF to our Dropbox folder